The Northeast Association of State Transportation Officials (NASTO) brings together representatives from the state transportation departments of the Northeastern United States and the Canadian provinces of Ontario and Quebec. NASTO serves as a focal point for discussion and research on transportation issues of interest to its members, with an emphasis on promoting cooperation and partnership among its members.NASTO members include the Transportation Departments (or equivalent) and their employees in Connecticut, Delaware, District of Columbia, Maine, Maryland, Massachusetts, New Hampshire, New Jersey, New York, Ontario, Pennsylvania, Quebec, Rhode Island, and Vermont.
Joseph J. Giulietti
Commissioner, CT Department of Transportation
Joseph J. Giulietti was confirmed Commissioner of the Connecticut Department of Transportation in February, 2019.   A 50-year veteran of the public transportation industry and a native of Connecticut, "Joe" Giulietti served as President of Metro-North Railroad from 2014 to 2017, and as Deputy Executive Director and then Executive Director of the South Florida Regional Transportation Authority (SFRTA) from 1998 to 2014.
Giulietti began his career in 1971 with Penn Central Railroad as a brakeman and conductor while he was still in college. In 1978, he became a road foreman with Conrail (the successor agency to Penn Central) and joined the newly formed Metro-North in 1983 as superintendent of transportation, and later became engineer of track for the Harlem and Hudson lines.  After 14 years at SFRTA, Giulietti was tapped by the Metropolitan Transportation Authority to serve as President of Metro-North and return it to a culture of safety, after a series of derailments and other mishaps. During his tenure at Metro-North, rail ridership reached an all-time record of 86.1 million, giving a significant boost to the economic health of the region the railroad serves. He retired from Metro-North in 2017 and then worked as an independent industry consultant.
| | |
| --- | --- |
| President | Joseph Giulietti, CT |
| Vice President | Marie Therese Dominguez, NY |
| Treasurer | Philip Scarrozzo, CT |
| Secretary | Carolyn Caggiano, CT |
Connecticut
Joseph Giulietti, Commissioner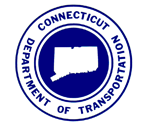 Connecticut Department of Transportation
2800 Berlin Turnpike
P.O. Box 317546
Newington, CT 06131-7546
(860) 594-3000
Delaware
Nicole Majeski, Secretary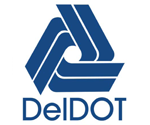 Delaware Department of Transportation
119 Lower Beach Street, Suite 100
Wilmington, DE 19805-4440
(302) 760-2715
District of Columbia
Jeff Marootian, Director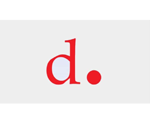 District of Columbia Department of Transportation
55 M Street, SE, Suite 400
Washington, DC 20003
(202) 671-4097
Maine
Bruce Van Note, Commissioner

Maine Department of Transportation
Transportation Building
16 State House Station
Augusta, ME 04333-0016
(207) 624-3003
Maryland
Gregory Slater, Secretary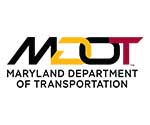 Maryland Department of Transportation
7201 Corporate Center Drive
Hanover, MD 21076
(410) 865-1003
Massachusetts
Jamey Tesler, Secretary and CEO

Massachusetts Department of Transportation
10 Park Plaza, Suite 4160
Boston, MA 02116
(857) 368-8892
New Hampshire
Victoria Sheehan, Commissioner

New Hampshire Department of Transportation
John O. Morton Building
7 Hazen Drive
P.O. Box 483
Concord, NH 03302-0483
(603) 271-1484
New Jersey
Diane Gutierrez-Scaccetti, Commissioner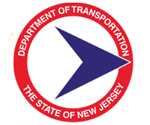 New Jersey Department of Transportation
1035 Parkway Avenue
Trenton, NJ 08625
(609) 963-1940
New York
Marie Therese Dominguez, Commissioner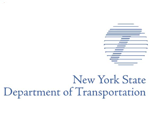 New York State Department of Transportation
50 Wolf Road
Albany, NY 12232
(518) 457-4422
Ontario
Hon. Caroline Mulroney, Minister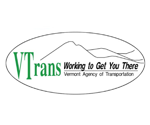 Ministry of Transportation
77 Wellesley Street West
Toronto, Ontario
(416) 327-9200
Pennsylvania
Yassmin Gramian, Secretary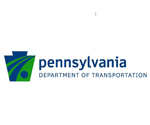 Pennsylvania Department of Transportation
Keystone Building
400 North Street
Harrisburg, PA 17120-0095
(717) 787-5574
Québec
Pierre Leblond, Head of External Affairs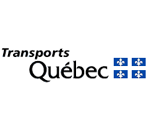 Service des relations extérieures
Ministère des Transports, de la Mobilité durable et
de l'Électrification des transports du Québec
700, boulevard René-Levesque Est, 25e étage
Québec (Québec) G1R 5H1
(418) 643-9836
Rhode Island
Peter Alviti Jr., Director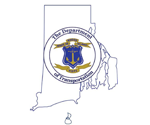 Rhode Island Department of Transportation
State Office Building
Two Capitol Hill, Room 210
Providence, RI 02903-1124
(401) 222-2481
Vermont
Joe Flynn, Secretary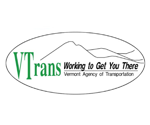 Vermont Agency of Transportation
One National Life Drive
Montpelier, VT 05633-5001
(802) 828-2690