The Northeast Association of State Transportation Officials (NASTO) brings together representatives from the state transportation departments of the Northeastern United States and the Canadian provinces of Ontario and Quebec. NASTO serves as a focal point for discussion and research on transportation issues of interest to its members, with an emphasis on promoting cooperation and partnership among its members.NASTO members include the Transportation Departments (or equivalent) and their employees in Connecticut, Delaware, District of Columbia, Maine, Maryland, Massachusetts, New Hampshire, New Jersey, New York, Ontario, Pennsylvania, Quebec, Rhode Island, and Vermont.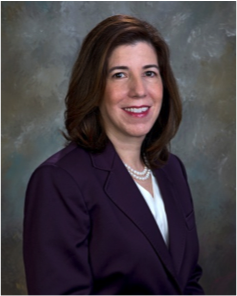 Appointed by Governor Tom Wolf in 2015, Secretary Leslie S. Richards has instituted new Strategic Directions based upon a policy of sustainable infrastructure investment as well as innovation throughout the Department. She instituted the Transportation Investment Plan, a metric driven strategic investment approach for the 12 Year Capital Program where progress toward reducing structurally deficient bridges and accomplishing more roadway reconstruction in each District and Planning Region was measured and benchmarked toward statewide goals. With a $9 billion annual budget, 11,525 employees, oversight of 38 public transit systems and 3 ports, and responsibility for issuing 9 million driver licenses and registering 12 million vehicles, PennDOT has the capacity to implement innovation and efficiencies at every level of operations.
In 2017, Secretary Richards announced a $2.1 billion maintenance and system preservation initiative, termed PennDOT Road MaP, to address improved maintenance of the state's 40,000 miles of roads and 25,000 bridges along with an increased emphasis on the interstate system.
She also launched a new initiative, called PennDOT Connects, for the planning and delivery of capital and maintenance projects. This new policy will enhance PennDOT's collaboration with our local governments and ensure that the Department's investments consider the mobility needs of our communities in project design.
Her vision is a PennDOT with continuing improved efficiencies to meet the funding challenges ahead, a diversified workforce that offers employees fulfilling career opportunities, and a broadened planning and project development process that considers input from all stakeholders reflecting a truly multi-modal approach.
She was honored in New York City with the 2016 Gold Stevie Awards for Female Innovator of the Year and Female Executive of the Year.
A graduate of Brown University and the University of Pennsylvania, she has also served her township and county as a local elected official in Montgomery County while working in various capacities in the planning and engineering fields.
| | |
| --- | --- |
| President | Leslie Richards, PA |
| Vice President | Pete Rahn, MD |
| Treasurer | Philip Scarrozzo, CT |
| Secretary | Emma Lowe, PA |
Conneticut
James P. Redeker, Commissioner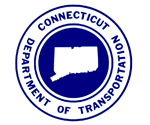 Connecticut Department of Transportation
2800 Berlin Turnpike
P.O. Box 317546
Newington, CT 06131-7546
(860) 594-3000
Delaware
Jennifer Cohan, Secretary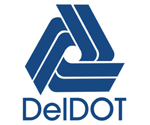 Delaware Department of Transportation
119 Lower Beach Street, Suite 100
Wilmington, DE 19805-4440
(302) 760-2303
District of Columbia
Leif Dormsjo, Director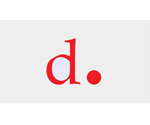 District of Columbia Department of Transportation
55 M Street, SE, Suite 400
Washington, DC 20003
(202) 673-6813
Maine
David Bernhardt, Commissioner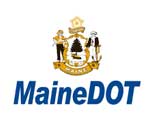 Maine Department of Transportation
Transportation Building
16 State House Station
Augusta, ME 04333-0016
(207) 624-3000
Maryland
Pete K. Rahn, Secretary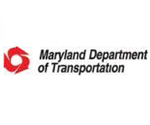 Maryland Department of Transportation
7201 Corporate Center Drive
Hanover, MD 21076
(410) 865-1003
Massachusetts
Stephanie Pollack, Secretary and CEO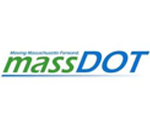 Massachusetts Department of Transportation
10 Park Plaza, Suite 4160
Boston, MA 02116
(857) 368-8892
New Hampshire
Victoria Sheehan, Commissioner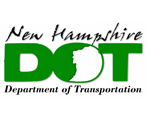 New Hampshire Department of Transportation
John O. Morton Building
7 Hazen Drive
P.O. Box 483
Concord, NH 03302-0483
(603) 271-3734
New Jersey
Richard Hammer, Acting Commissioner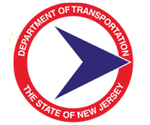 New Jersey Department of Transportation
1035 Parkway Avenue
Trenton, NJ 08625
(609) 530-2002
New York
Matthew Driscoll, Commissioner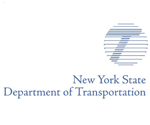 New York State Department of Transportation
50 Wolf Road
Albany, NY 12232
(518) 457-4422
Ontario
Dino Bagnariol, Director

Ontario Ministry of Transportation
3rd Floor Ferguson Block
77 Wellesley Street West
Toronto, ON
M7A 1Z8
(416) 327-8521
Pennsylvania
Leslie S. Richards, P.E., Secretary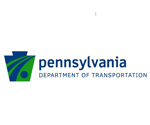 Pennsylvania Department of Transportation
Keystone Building
400 North Street
Harrisburg, PA 17120-0095
(717) 787-5574
Québec
Denis Marsolais, Chef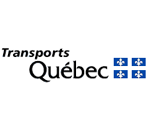 Service des relations extérieures
Ministère des Transports, de la Mobilité durable et
de l'Électrification des transports du Québec
700, boulevard René-Levesque Est, 25e étage
Québec (Québec) G1R 5H1
(418) 644-1044, ext. 22413
Rhode Island
Peter Alviti Jr., Director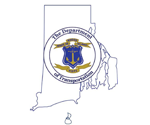 Rhode Island Department of Transportation
State Office Building
Two Capitol Hill, Room 210
Providence, RI 02903-1124
(401) 222-2481
Vermont
Chris Cole, Secretary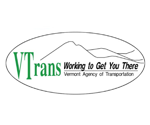 Vermont Agency of Transportation
One National Life Drive
Montpelier, VT 05633-5001
(802) 828-2657