2017 Nasto Conference – Welcome! Bienvenue!
Save the Date!
NASTO 2017
July 10 – 12, 2017
Hilton Penn's Landing in historic Philadelphia
Philadelphia, PA
The 2017 NASTO Annual Conference will take place in the City of Brotherly Love, Philadelphia, PA from Monday, July 10th – Wednesday, July 12th. Aside from hearing noteworthy panel discussions on the latest transportation issues and developments in the United States, this year attendees will see two signature evening events: Monday's "Taste of Philadelphia" at the Independence Seaport Museum, and Tuesday's NASTO Banquet at the National Constitution Center. The conference will take place at the beautiful and newly renovated Hilton Penn's Landing located right on the Waterfront and in the middle of historic Philadelphia. Please join us in July for what will be a very memorable conference.
Jump to a Section:
Schedule at a Glance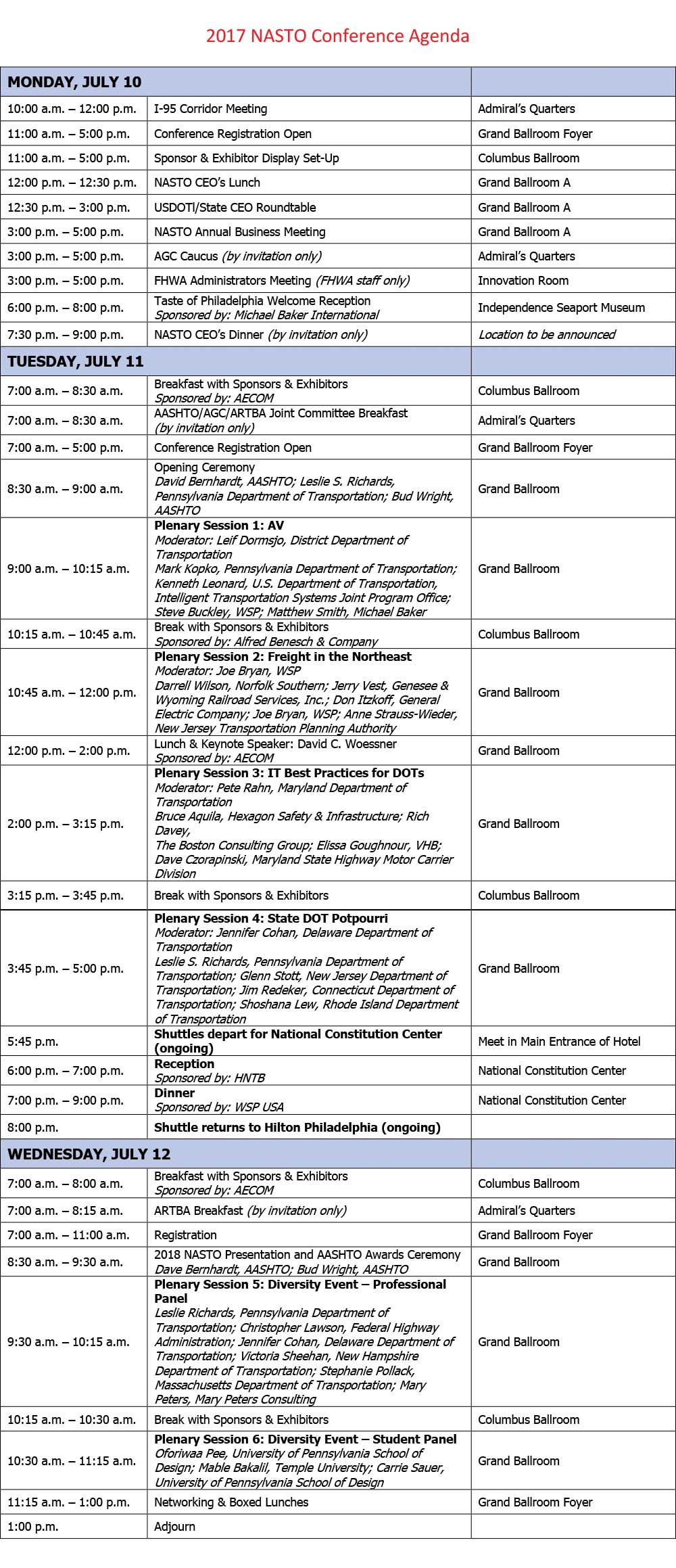 Conference Keynote Speaker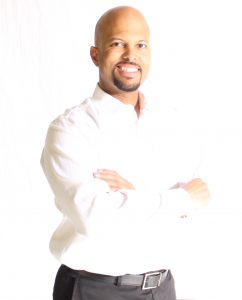 David C. Woessner
Trusted Leader. Operational Executive. Public Servant.
David C. Woessner is an expert in topics of globalization, localization and emerging technologies and has written articles and whitepapers on mobility, connectivity and automotive technology hubs. He has over fifteen years of executive leadership, strategy, business development, sales and relationship management experience. He currently serves as the first General Manager of Local Motors in Detroit and Washington DC. He is responsible for operations of the educational, sales and demonstration facility in National Harbor, MD. His primary focus is working with local stakeholders to develop and build a full micro-factory to produce locally relevant vehicles.
David earned his MBA and MS in Mechanical Engineering from Georgia Institute of Technology while serving multiple terms on the National Society of Black Engineers' National Board of Directors. He received his BA in Physics and German from Wabash College in Crawfordsville, Indiana.
Lodging
A special group rate of $189/night plus tax is available at the Hilton Penn's Landing . To make a reservation click here or call the hotel's Reservation Department at (800) 445-8667 by June 26, 2017 and mention NASTO or Northeast Association of State Transportation Officials.
Click here to learn more about Hilton Penn's Landing
It has been brought to our attention that a third party company has been contacting this year's sponsors, and offering to coordinate a discounted hotel rate.  Please know that this is NOT something that NASTO has arranged, and it is a scam.  NASTO has contracted directly with the Hilton Penn's Landing in order to provide a discounted rate for everyone attending the conference.  If you are contacted, please email Cindy Sherwood, the Conference Coordinator, at sherwood@delaneymeetingevent.com, or call her at 802-865-5202. 
Registration & Full Coverage
Conference registration is now available. Click here to register online.
You can download the 2017 Full Coverage Details form by clicking here.
Download a PDF version of the Full Coverage Reimbursement from by clicking here.
Download a Microsoft Word version of the Full Coverage Reimbursement form by clicking here.
For registration pricing information click here
Questions
Please contact the NASTO Conference Office at 802-865-5202 or info@delaneymeetingevent.com if you have any questions about attending or participating in this year's event.